Anonymous asked: so... how do you feel about your social abilities now after going to uni?
[[MORE]] I feel a little bit lost in the world, but that's okay! I'm supposed to not know (for the time being) and that's the great thing about living. But anyway, this is a list of things I know for sure about myself, because I just need to reaffirm some things. I like making people not unhappy I like being around people, despite how awkward or whatever I always seem to be ...
Howl's Moving Castle mirrors the first world war, and there's this one scene that has stuck with me. Howl walks through the door in his bird form, exhausted, and sits down to change back into a human. He has trouble, and he and Calcifer talk - Howl: …some wizards who turned themselves into monsters for the king. Calcifer: Those wizards are going to regret doing that....
The first time ever making a mash-up.  I...
Ten things
In the past few weeks, I've been feeling a little bit too pessimistic for my liking, so this is a list of a few things I like: I like the face people make when they leave an air conditioned room to meet 30 degree weather, because it reminds me of how adorably simple humans can be I like it when bus drivers smile and wave to each other I like the way a little bit of light moves through the...
The mind can conjure a lot of odd things in your sleep, but my all-time weirdest dream was someone coming up to me, yelling, "Kim, you're NOT sexy!" and then I woke up
1 tag
I don't think you guys know how weak a pokemon Pikachu really is It's pretty shocking
My cover of Coldplay's "Yellow"....
Not all music has heart and soul, but sometimes it does; when someone strums a guitar, or sings a note, and it's coming from this sort of raw part inside of them. It makes me step back and realise that there's this part in us that makes us so innately human, and I get really happy. Sometimes I cry, because I remember yes, we're both human together. I think that's the music...
Anonymous asked: Hey, can you please write a blog spit on what your friends are like, I wanna know... I'm curious... :) have a nice day.
Anonymous asked: Hey Kim. Congrats on your HSC results and fantastic ATAR! I wanted to know how you approached your studies so that I could follow in the same success you had. Ty and all the best for the future.
1 tag
If I remade the app for maps on the iPhone, I'd call it Mapps
Growing up
It's almost been two months since I was last on here, and a lot has changed. For one, now my page description lies - I've turned 18, and I'm really planning to take advantage of it. I'm going to go get a library card without the need of a parent/guardian's signature. To quote Ke$ha, the party don't start 'til I walk in. But anyway, over the big break from...
1 tag
Down and Walking
It's been great having Tumblr as a place to write my thoughts, or share bad jokes with people, but I think that the end of 2012 is a nice time to finally leave it - it's been two years! :) All I really have to say is that some of you guys have impacted how I think or made me laugh, and I'm happy that I got a chance to meet (kind of) some of you!  So thanks to 4n20pie (ILY2DN) ...
[[MORE]] I still have so much to improve on about myself, and I know that's supposed to the great journey of life or whatever but I'm in the mood where all I want to do is skip forward to the part where I know I've done everything possibly meaningful in my life, and die knowing I tried my best to be a well-rounded, happy, and fulfilled person. I'll have a better attitude...
So Facebook defines the "biggest moments of the year" as the posts that got the most likes NO FACEBOOK UPDATING MY STATUS TO "Oh god I'm so hungry, I haven't eaten all year" ON JAN 1 IS NOT ONE OF MY HIGHLIGHTS OF 2012
Results and Rewards
[[MORE]] I'm really happy with my HSC results, and I was most taken aback by my English, mathematics extension 1 and music marks! I got better than I had expected, and I was like "Is this real life" when I saw them, because it was redonkulous! AHHHH.  The best part about today has to be the support I got from my family and some friends; THE YEAR 11S AND HELEN SAID THEY ARE...
My bad habits
[[MORE]] On any note of cheesiness, or I'm just flustered from being around someone I want to impress, I either start typing with really bad grammar, or talk in a really weird half-British accent. Unless you're Gary, in which case I always type in bad grammar and say bad slang just because it makes him face palm internally and I like that. When I'm nervous, I constantly groom...
I'm pretty sure flies have mastered ways to travel through the space-time continuum because there's one flying around my room, and as I watch it it quickly disappears Or my eyes aren't good enough The latter is probs more plausible
Driving Lesson #1
Things I learnt today: Brakes are sensitive. Like super sensitive. Put your thumbs on the outside otherwise if the steering wheel does nuts, you could lose your thumbs How to signal Park is not the same as Reverse (BUT THE P LOOKS A LOT LIKE AN R AND I WAS NERVOUS OK) How to turn, a little bit I can stay in my own laneeeeee Driving is pretty fun
Anonymous asked: all the vowels.
No more chemical reactions
A few weeks ago Gary had come over to my house, and we started talking about how when it comes right down to it, we are made of the same stuff as the air, water, or even that pair of sunglasses lying on my table that don't frame my face very well. We're all made of elementary particles, and I used to feel a little disheartened on whether we're really living or not - as if we were...
Hopes and dreams
Puke count: 1 [[MORE]] I love when people tell me about the ultimate goal they want to achieve during their existence (puke count: 2), because there's an aim. Maybe I just think it's nice to be around dreamers. But anyway, my dream job would probably be working for National Geographic in any way possible. The company is dedicated to showing people amazing things they've found...
Is being nice/helpful selfish? The act itself isn't, but some people do it to make themselves feel good. Is it selfish then?
1 tag
David Foster Wallace - 2005 Kenyon Commencement...
[[MORE]] (If anybody feels like perspiring [cough], I'd advise you to go ahead, because I'm sure going to. In fact I'm gonna [mumbles while pulling up his gown and taking out a handkerchief from his pocket].) Greetings ["parents"?] and congratulations to Kenyon's graduating class of 2005. There are these two young fish swimming along and they happen to meet an...
3 tags
1 tag
"Guns don't kill people, people kill people." …Yeah, with guns.
2 tags
If I could name a frozen yoghurt shop, I'd call it "Froyo Money Here"
1 tag
Some of my favourite memories of year 12
The time there was a flash mob at my school (which was actually announced at an assembly; a teacher said, "There will be a flash mob this week" but whatever it was awesome) The time I was walking out from legal studies and Julie and Christine N gave me a combined Julie hug When my band finished the music practical HSC together, and we had so many "Congratulations on...
1 tag
Imagine if a person threatened someone with a glue gun They could say, "Stick 'em up!"
My solo guitar arrangement of Ed Sheeran's...
1 tag
Bad internet phrases I have become fond of using
ILY2DN R u bz Luv Recognise Represent Kewl Hawt Kool Bootiful Skool
1 tag
I wanted to show someone that I had erupted in laughter over the Internet So I wrote "LOLcano"
[[MORE]] For my HSC, my music pieces got nominated for Encore by the markers, and I had to send videos of my performances to some judges. If I get in, I'd perform at the Sydney Opera House as a part of an annual concert that showcases amazing pieces from around the entire state of New South Wales! It's already so great to be nominated, and I know my chances are incredibly slim...
1 tag
My three-year-old nephew
Jet: Sorry mummy
His mum: No Jet you have to mean it, say sorry properly!
Jet: Sorry properly
Anonymous asked: Thank you for uploading the music, Kim. Means a lot to me. V. xx
Me playing Akaskero by Thomas Leeb - a song...
2 tags
So
I have a mole on my lip, and in the library a few months ago - Kelly: Do you have a piece of seaweed on your lip? [I think and realise I hadn't eaten seaweed/sushi in ages] Me: You mean… my mole [awkward silence ensues] And today she's at my house and she starts talking - Kelly: You know.. when you were first born And the doctors had to like clean you off Do you think...
Today
Is my first day properly at home since Tuesday, and it feels peaceful to be grounded again. I feel like with all the free time post-HSC life has given me I've lost some direction and aim in my life, and I've only been having fun in the yes-let's-go-out sort of way.  Today I'm at home and I've helped my mum with some chores (I helped her hang out the clothes, and...
Friend: Have you ever-
Me: ♪ EVER FELT LIKE THIS
WHERE STRANGE THINGS HAPPEN
WHEN YOU'RE GOING ROUND THE TWIST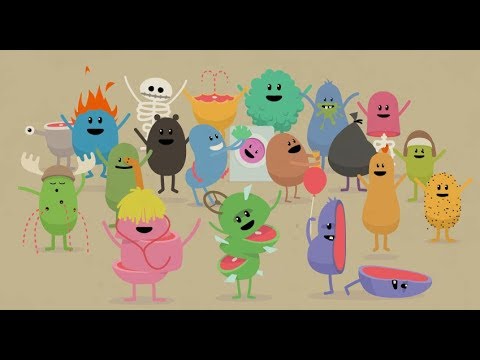 2 tags
When musicians want to start a family, they can just say to their spouse "Sweetie I want to have a B flat with you"
1 tag
Bad formatting
So I was doing a practise essay for English a few months ago: And I felt like my argument wasn't strong enough So I justified it